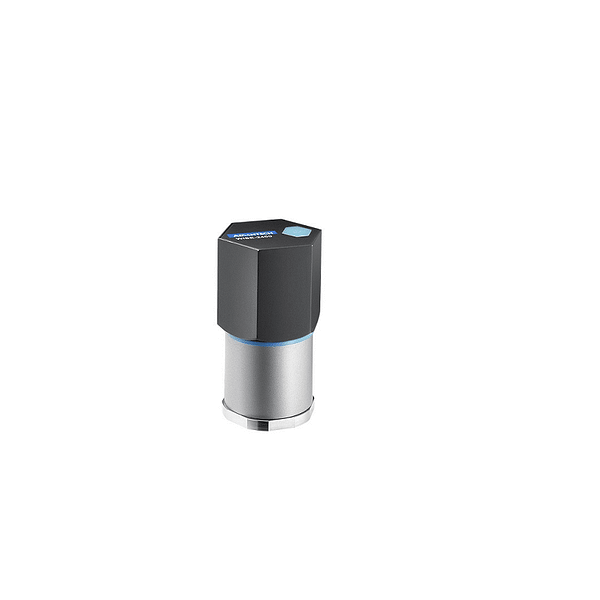 WISE-2410 Plug and Play Wireless LoRaWAN Condition Monitoring Sensor **Includes Setup and 12 months Hosting
$755.00 Plus GST
Description
The Advantech WISE-2410 is a LoRaWAN wireless condition monitoring sensor providing an integrated 3-axis accelerometer and temperature sensor.  It is ideal for use where you need to be able to put some monitoring in place NOW, where you want to be able to perform short to medium term monitoring, or where wiring is difficult.
The WISE-2410 is able to calculate reasonably complex eigenvalues, such as VRMS, ARMS, Peak, Displacement, Kurtosis, Crest factor, Skewness and Standard Deviation values.
The unit includes two 3.6V AA battery holders.  Along with LPWAN technology verified by Advantech, the battery life on WISE-2410 can be up to 2 years with a once per hour data update interval time.
You don't have to set up anything:
The hard work is done.  All sensors are unpacked, function tested, and connected to our network and application servers (you will need one of our gateways within range) so that all you have to do is install the device and turn it on.
Features:
Compliant with ISO 10816
3 Axis Vibration Monitoring
IP66 Weatherproof Enclosure
10 ~ 1000Hz Frequency Range
±2/4/8/16g Amplitude Range
Velocity RMS, Acceleration (RMS & peak), Displacement, Kurtosis, Crest factor, Skewness, Standard Deviation
-20°C ~ 85°C Integrated Temperature Sensing
Applications:
Pumps
HVAC
Power Generation Systems