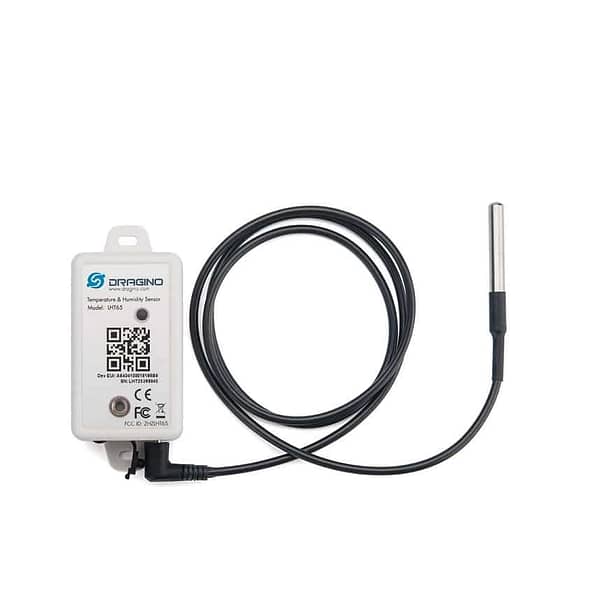 LHT65 Plug and Play LoRaWAN Temperature and Humidity Sensor **Includes Setup and 12 months Hosting
$239.20 Plus GST
12 in stock
Description
The LHT65 Temperature & Humidity sensor is a compact long range Sensor.  It includes a built-in SHT20 Temperature & Humidity sensor and and external probe.  That's TWO temperature sensors (the unit itself and the probe) and a Humidity sensor all in one.
The LHT65 allows users to send data and to reach extremely long ranges.  It provides ultra-long range spread spectrum communication and high interference immunity whilst minimizing current consumption.  It targets professional wireless sensor network applications such as irrigation systems, smart metering, smart cities, building automation, etc.
LHT65 has a built-in 2400mAh non-chargeable battery which can last for more than 10 years depending on sampling frequency.
You don't have to set up anything:
The hard work is done.  All sensors are unpacked, function tested, and connected to our network and application servers (you will need one of our gateways within range) so that all you have to do is install the device and turn it on.
Features:
Simple 'no tools, no wiring' installation
Remote configuration of parameters
Built-in Temperature & Humidity sensor
Optional External Sensors
Tri-color LED to indicate status
3200 'on-board' sensor records with time stamp
Dimensions and Weight:
Size: 135 x 70 x 30mm
Weight: 0.105 kg